Connect with a network of seasoned pastors equipped for interim ministry who can assist your church during your interim period
Whether your church needs a traditional interim preacher, a part-time interim pastor, or an intentional interim pastor, Texas Baptist's Intentional Interim Ministry (IIM) Network provides have a pool of trained pastors ready to serve in all types of communities and schedules.
The IIM Network is supported by the Baptist General Convention of Texas. Texas Baptists cooperate together in partnerships around the state, and beyond, to strengthen Christ' churches to reach the world with the Good News.
The IIM Network of Texas Baptists consists of mature interim pastors who are:
Seasoned ministers
Called by God to serve as interims
Professionally trained for the interim process
Pastors in the IIM Network have completed over 80 hours of formal training in the intentional and traditional interim process, and have been certified after five months of field education.
Members of the IIM Network are called to serve pastorless churches in many capacities. Let us know how we may serve you.
Email BGCT's Interim Church Services to discuss how our pastor network may serve you between pastors. Or call 214-887-5491.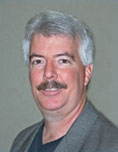 Karl F. Fickling, Ph.D., is the Coordinator for Interim Church Services for the Baptist General Convention of Texas. He has been working with interim churches since 1999, serving as both intentional and traditional interim pastor, consultant, coach, and trainer. He also assists churches and ministers with their needs regarding church conflict and placement needs. Dr. Fickling has served as professor, pastor, pastoral counselor, and chaplain.