Finding a new pastor is a critical mission.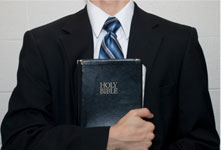 Finding a new pastor that fits your congregation and is the person God wants there is an important task. IIM is the most effective and beneficial means of getting a church ready to search for the next pastor. Through IIM, a church can further discover who they are and the type of pastor God is leading them to call. Contact us to get started »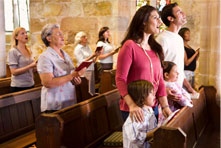 Why does my church need interim Ministry?
The interim period between one pastor leaving and the next pastor arriving can be a special time of God moving in a congregation. Instead of sitting back and waiting for the next person to arrive, the interim time creates a wonderful opportunity to address issues, questions, concerns, vision, and the church's health. Turning the interim period into an intentional interim period can make a tremendous difference in the future of your church.
So how you choose to handle the interim period is very important. There are many decisions to be made.
To assist a church in successfully navigating this interim period, Texas Baptist's Interim Church Services provides a network of pastors and ministers with significant ministry experience who have completed specialized training in the interim ministry process.
Our network is ready to provide you with both traditional interim services or perhaps engaging with your church in a more intentional process… Learn More »
---
Ready to get started?
For more information or to arrange a presentation, please Contact IIM
---