While weddings have changed a lot over the decades, one thing has stayed true–Summers are a great time to get married (unless it's an outside ceremony in Texas).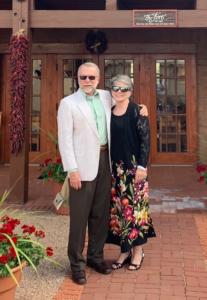 Congratulations to Randy and Nancy Sprinkle on their 50th Wedding Anniversary this month.  Randy was the visionary and founder of a partnership, between Texas and New England Baptists, for training and placing interim pastors in New England. 
The Sprinkles are now retired and in Colorado, to be close to some of their family (think GRANDKIDS!).  They are greatly missed.  Nevertheless, their legacy of faith and faithfulness is celebrated–as is this wonderful event.  God's continued blessings on the Sprinkles!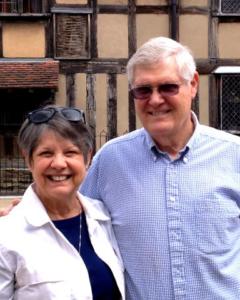 Another of our interim pastor couples, Dean and Karr La Dickens, also just celebrated the big FIVE-O.  Together, they have previously served in missionary, academic, and pastoral settings.  They still travel to the Philippines, to lead conferences, one of which is named for Dean.  The Dickens make a great interim ministry team, too, like at South Garland Baptist Church, where they just finished up.  Our heartfelt  congratulations to Dean and Karr La Dickens, with our prayers for God's continued blessings!
As I reflect on these two wonderful couples, I'm deeply impressed by what they represent regarding our interim pastors.  Yes, we have interim pastors who haven't reached retirement age.  However, many of our interim pastors are retirees.  They come with a strong calling from God, with energy and passion for the local church, and with extra wisdom that comes from seasons of ministry experience.  I'm blessed, every day, to rub elbows with these gifted servants of God.